Lafferty's Home Page
We are Richard and Dianna Lafferty. We recently retired and live full time in our RV. Check our blog using the link below to see where we are now.

We live in a 43 foot 5th wheel trailer which we pull with a Volvo 770 converted Semi Tractor. It is now registered and licensed as a motorhome. Select the gallery link below for photos of the truck. You can also see the Freightliner FL60 we used to have. We stay in RV parks wherever we happen to be. Look at some of our travels by selecting the link below.

<![if !vml]>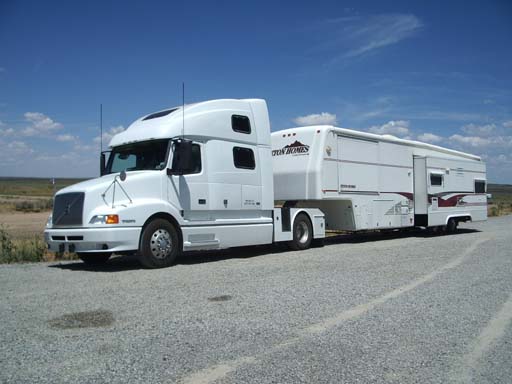 <![endif]>
Blog