Perot Systems sent me to Dublin to do a project for the Bank of Ireland. Of course, Dianna came also. We spent five weeks in a Five Star Hotel and explored all over Ireland. Dianna's parents came over for about two weeks and we all had a great time.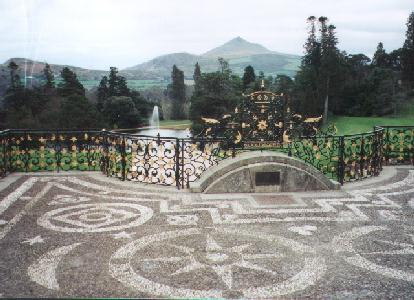 This is taken at a castle south of Dublin named Powerscourt. These are the gardens. It was only April, but everything was already green.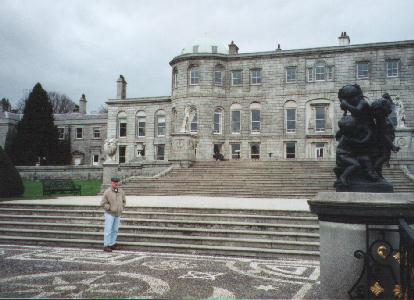 This is Powerscourt Castle. The inside burned in 1974, the night before the complete restoration was to be opened to the public. They are working on it again, but the inside is mostly empty.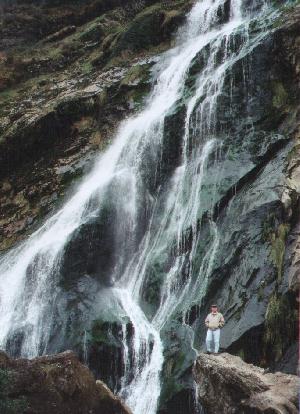 This is a falls just a few miles from Powerscourt. It is the highest falls in Ireland and was pretty.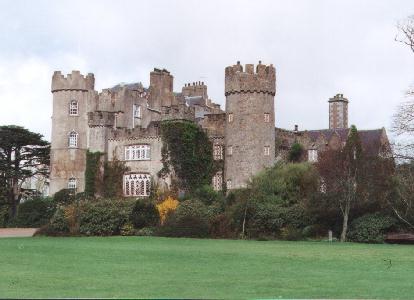 This is Malahide Castle, just a few miles north of Dublin. It was lived in until the 1960's.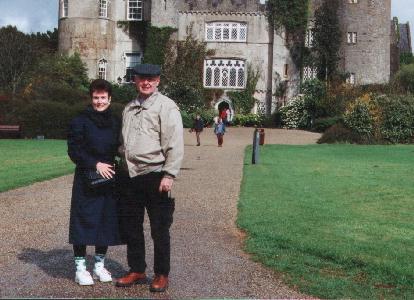 This is us in front of Malahide Castle, just to prove we were there!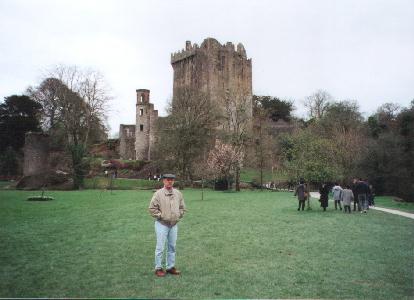 This is Blarney Castle. Yes, we both kissed the Blarney Stone. Blarney Castle is in very poor shape and the stone is up at the top.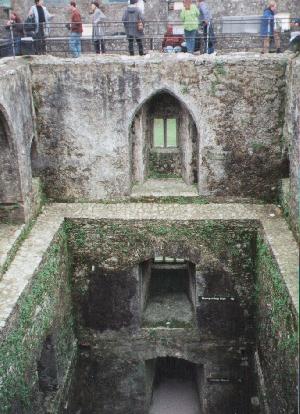 This is from the top of Blarney Castle. As you can see, there is no roof and nothing much left inside. You can see someone kissing the Blarney Stone directly across. You have to lay on your back and hang over the edge!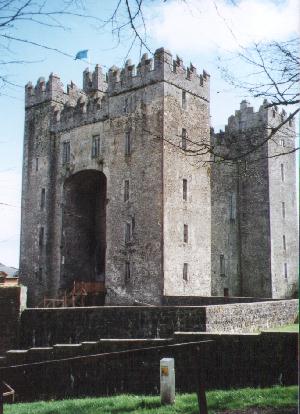 This is Bunratty Castle. It is restored and quite interesting.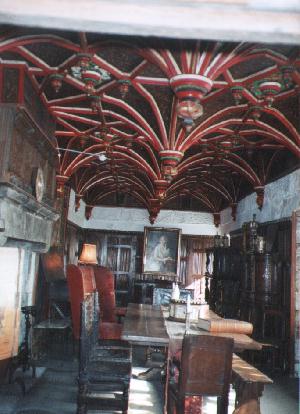 This is a room inside Bunratty Castle. The ceiling is all hand carved wood.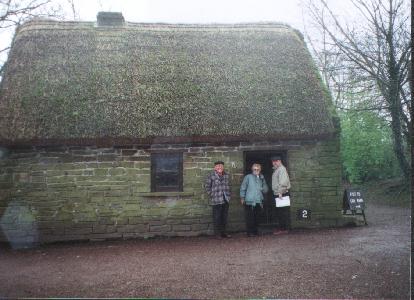 This is a thatched roof cabin taken at a historical park on the grounds of Bunratty Castle.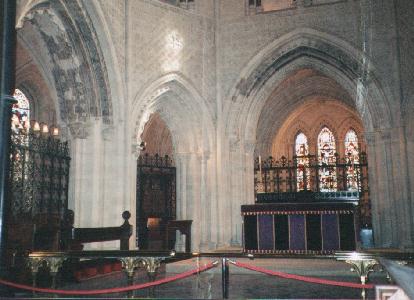 The inside of Christ Church in downtown Dublin.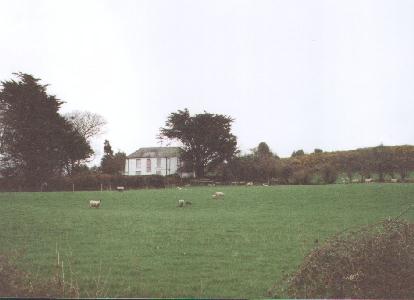 Just some sheep, which are everywhere, along the road.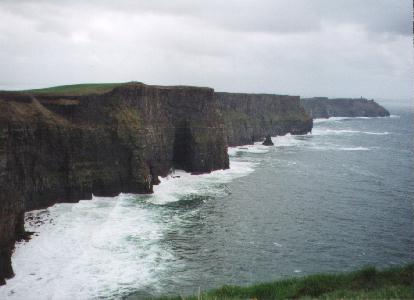 The Cliffs of Mohrer are on the western shore of Ireland. There is nothing between here and New York except for North Atlantic Ocean. It was cold and windy.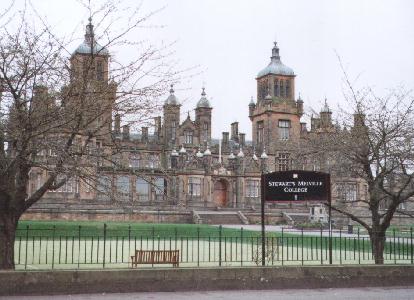 This is Stewart Melville College in Edinburgh, Scotland. We don't know anything about it, but it was very impressive.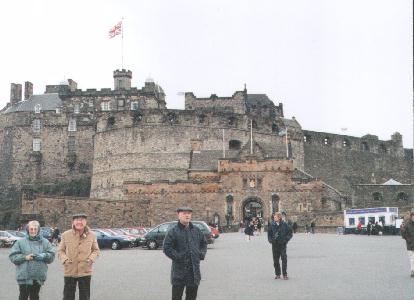 This is the front of Edinburgh Castle in Scotland. It was a very interesting place.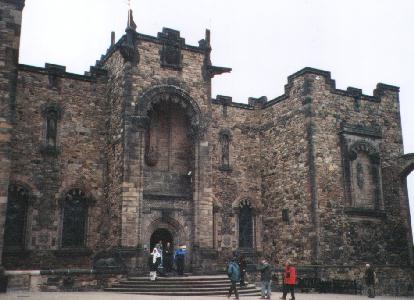 This is just one of the many buildings inside the grounds of Edinburgh Castle. We could have spent two days there, but only had four hours!