Dallas
We returned to Dallas after Houston for about a month, went to Dublin, Ireland for five weeks (on another page) and then returned to Dallas. We are staying in a park near Denton, TX in our new trailer. We bought a three year old 36 foot Travel Supreme with 2 slide outs. It is a very upscale rig and we love it. The Alfa served us well (and my parents before us), but it was14 years old and it was time.
We are staying at Destiny RV Resort. It used to be a KOA, and is now being converted into a resort park. They have more work to do but have made a lot of improvements in the past few months.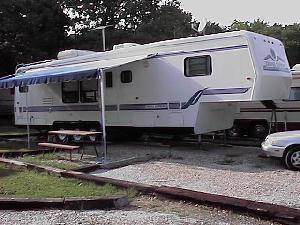 This is our home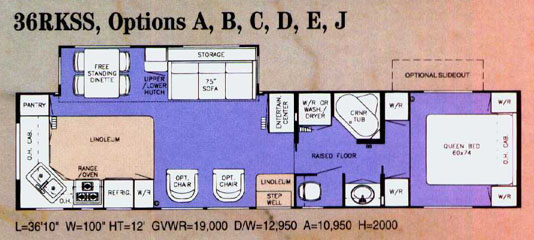 This is our basic floor plan. We removed the sofa and put our computer center there.

We have option D for the bath and bedroom layout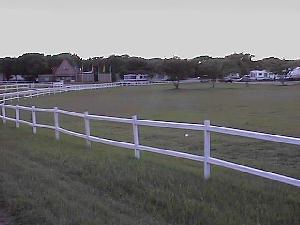 This is Destiny RV Resort
Lots of trees and large lots. It's on I35 but far enough off the road that the noise level is not bad.